How Billy Graham Helped Me and YWAM through Years of Friendship
Published on: February 23, 2018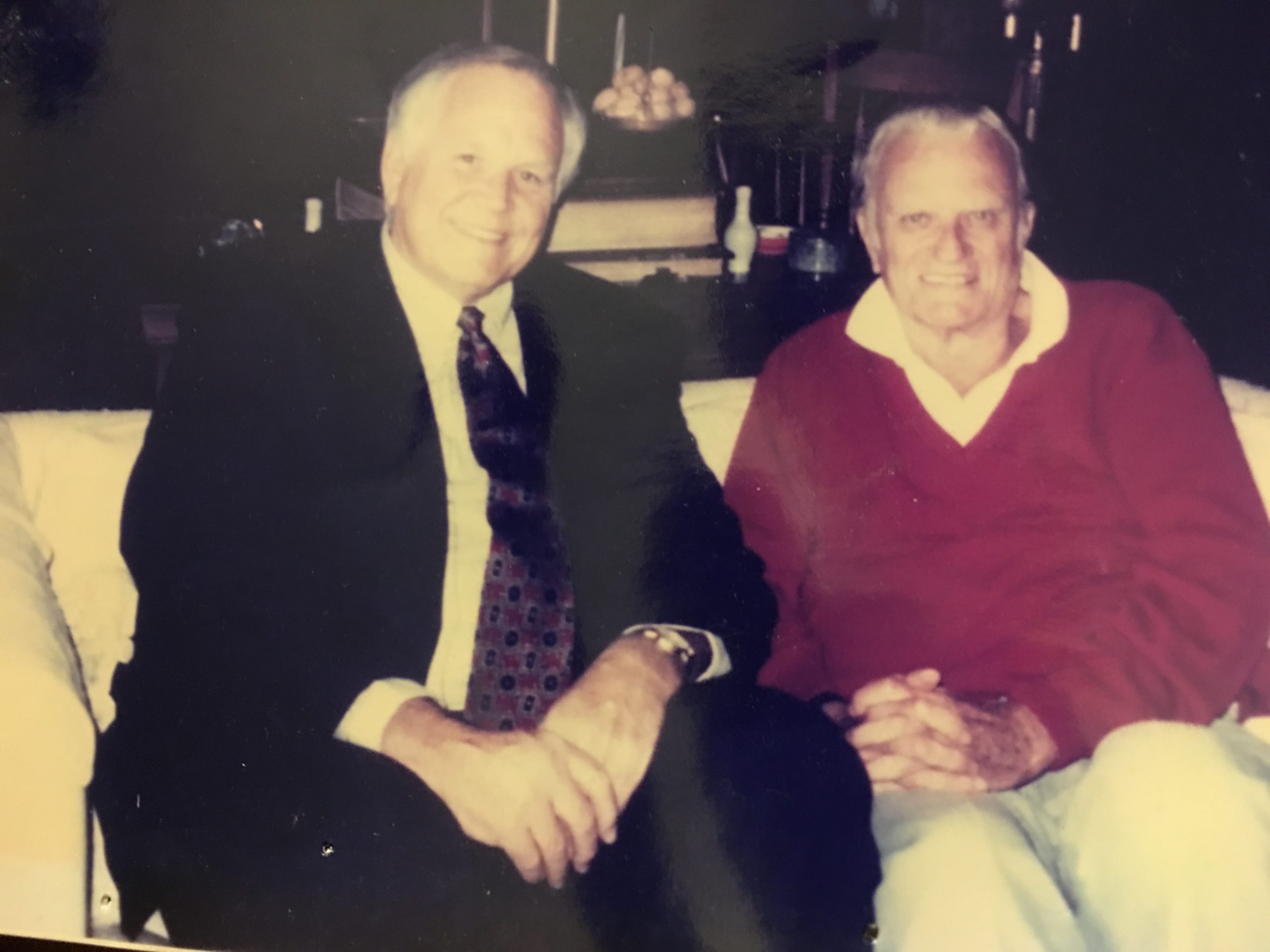 By Loren Cunningham
Our YWAM family is praying for Billy Graham's family and co-workers. We also celebrate his remarkable life and worldwide ministry for Jesus Christ. What a blessing his 99 years on earth were, a true gift from God!

In 1949 when I was a teenager, my dad, TC Cunningham, was one of the many sponsoring pastors of Billy Graham's tent meeting in downtown Los Angeles. That evangelistic campaign launched him nationwide.
Later I was honored to get to know Billy Graham on stage and off, in prayer and at meals in Switzerland, Netherlands, Washington DC, and Hawaii. My family and I were invited to his home in 1974 where we got to know him and Ruth. We were also able to meet four of his children, Anne, Ruth ("Bunny"), Franklin, and Ned.
In the spring of 1974, Dr Graham called thousands of missionaries and ministers from all over the world for the Lausanne Congress on World Evangelisation in Switzerland. He asked even me, an unknown young leader, to speak at one of the breakout sessions of the conference, and included my message in his book, "Let the earth hear His voice."
During that congress, Graham held a news conference with 150 journalists. One reporter asked, "What is happening spiritually among the youth of Europe?" Graham answered, "Youth With A Mission!" He went on to describe how YWAM had young people spread out all over western Europe, reaching other youth with the Gospel. I knew he was giving us direct help by answering the reporter that way.

Years later I met with Dr. Graham and his close friend TW Wilson in the Graham home in Montreat, North Carolina. That was when Billy (that's what he asked me to call him) laid hands on me and prayed for me. TW took a photo of us after the prayer time.

Years later after his wife Ruth's death, I was again privileged to be in his home. I thanked him for what he had meant to me and my life, and to YWAM. Mr. Graham was weakened by age, using a walker. Later I visited with Oral Roberts in his home, to say goodbye. We also had prayer together and then a meal. Brother Roberts, as I called him, asked if Billy had a walker like his? I said yes. Oral said, "I gave that to Billy. He called and thanked me, saying, "I used to have a Ford. Now I have a Cadillac!" Roberts and Graham were friends for years.

My special honor was to serve ten years on the Billy Graham Evangelistic Association's legal board for their radio ministry. Billy Graham was the chairman. There I saw him in another role, as a man of God leading a small group of nine with skill, vision, wisdom, integrity, and humility, always focused on the Gospel.

Through the years, when I as a leader was confronted by a situation, I'd ask myself, "What would Billy do?" When I teach young missionary leaders, I use his examples very often. He was purpose-driven, yet relied on the Holy Spirit. He was a leader of leaders, a man I was privileged to call my friend.

I am 18 years younger than Billy. When I have finished my course and kept the faith, I hope to meet with him in the presence of our Savior.

Loren Cunningham
Founder of Youth With A Mission
Co-founder of University of the Nations