He is.
Loren and Darlene's life message is one of faith, love and trust in God being who He has said He is.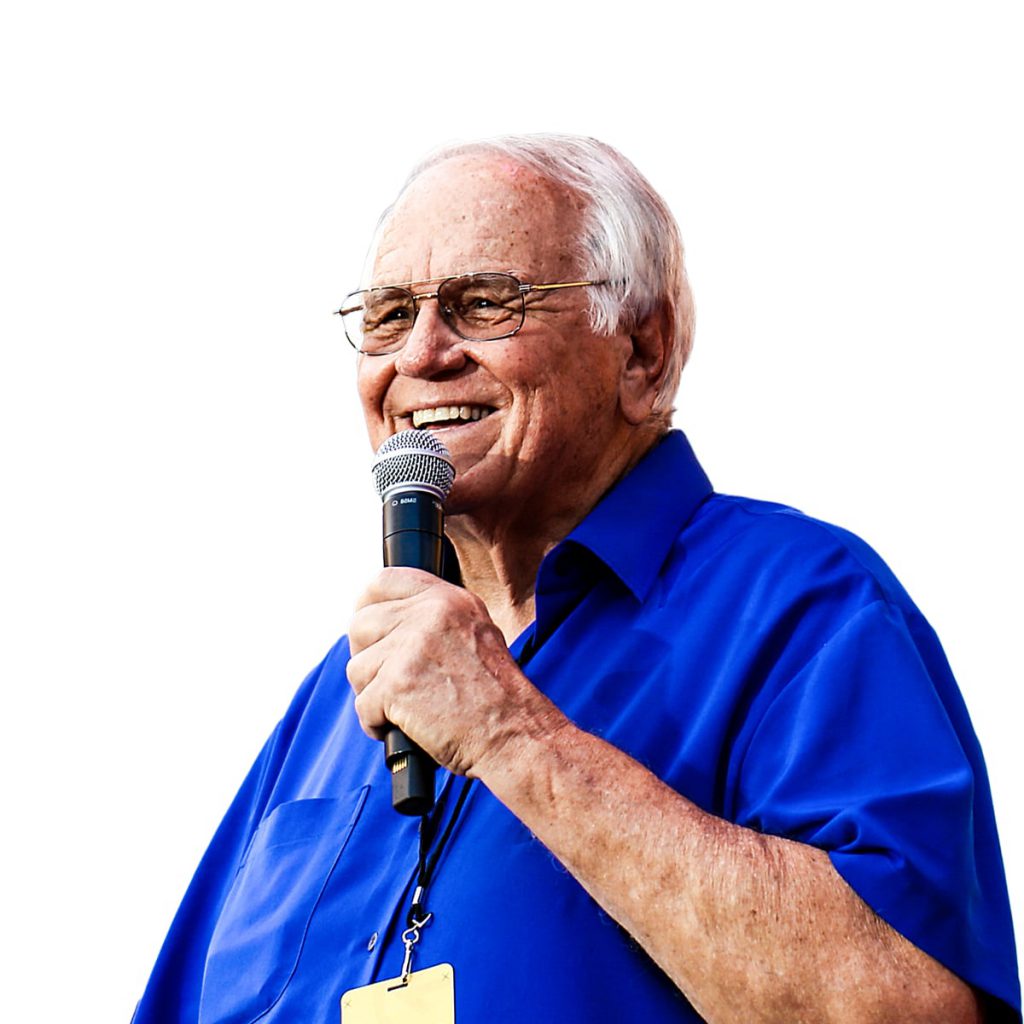 Loren's Story
Loren Cunningham is the co-founder of Youth With A Mission (YWAM), an ever-expanding global family of ministries born in 1960 which has reached into every nation on earth.
Loren is also the co-founder and International Chancellor of YWAM's University of the Nations. Together with his wife, Darlene, Loren's ministry partner from the beginning of YWAM, he currently leads the University of the Nations campus in Kona, Hawaii.
Loren has personally traveled to every sovereign nation on earth, all dependent countries, and more than 100 territories and islands for the sake of Christ and the Great Commission. He usually ministers on all six continents each year.
A Passion for the Bible
Since 1960 Loren, joining with many other global leaders, has carried a burden to make the Bible accessible to every person on earth in their mother tongue by 2033, thereby ending Bible poverty worldwide.
In recent years, he has met with hundreds of influential leaders in evangelical, charismatic and Pentecostal denominations, as well as those leading the oldest Christian traditions, to invite their partnership in this cause.
Early Days
Born in Taft, California, Loren's family heritage is rich with generations of Christian ministers. His parents Tom and Jewell Cunningham were itinerant Assembly of God pastors who moved their children Phyllis, Loren and Janice with them as they planted churches across the Southwest. Loren's maternal grandparents were traveling evangelists who planted churches in Arkansas, Texas and Oklahoma and his paternal grandfather was an itinerant Bible teacher known as "the walking Bible." Loren received his own missionary call at the age of 13 at a Monday night youth rally in Fayetteville, Arkansas.
He attended high school in West Los Angeles at University High and graduated in December 1952. The following year marked his first missions outreach, an Easter break trip to Mexico with 11 other youth. "We preached in our broken Spanish and were absolutely amazed that God could use us to reach into another culture and win people for Jesus," Loren recalls.
He took a year of courses at Santa Monica City College and UCLA, before moving on to Central Bible Institute and Seminary (CBI) in Springfield, Missouri, a school affiliated with the Assemblies of God. At CBI, Loren served as Student Body President and also joined a singing quartet called The King's Magnifiers.
A Vision in the Bahamas
While in the Bahamas on a tour with the quartet, Loren received a vision that changed the course of his life. While praying, he saw in his mind's eye a world map with waves of young people crashing up the continents. He came to believe this was a call from God to involve young people in the work of world missions.
Loren graduated from CBI in 1957 with degrees in Christian Education, and Bible and Theology. Upon his return to California he took a position as youth pastor and musical director at Calvary Assembly in Inglewood. He also continued his education, earning another B.A., in Education, this one from University of Southern California in 1958.
Following this he did the course work at the University of Southern California for his M.S. in Administration and Supervision of Education from 1958 to January 1960.
A Vision for the World
During his work at Inglewood Calvary Assembly, Loren's desire to mobilize young people into missions continued. In the spring of 1960 he led over a hundred youth on an evangelistic outreach to Hawaii. The trip confirmed his belief that young people could be effective in missions.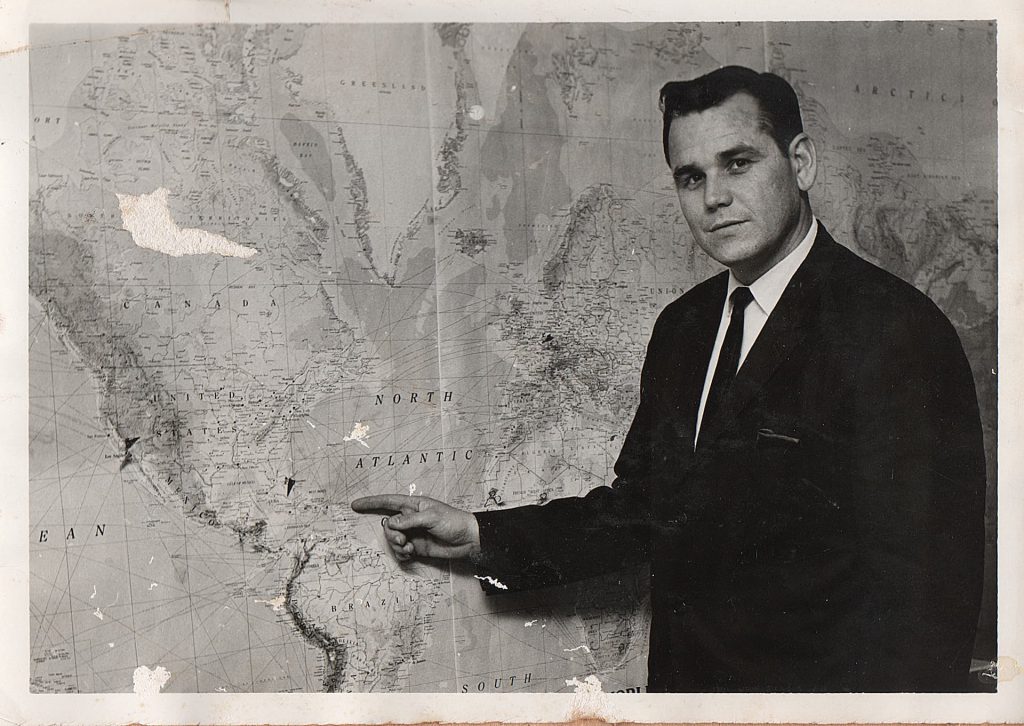 In July 1960, he resigned his pastorate, sold his car, and purchased a round-the-world air ticket. He traveled alone to Japan, Hong Kong, Vietnam, Cambodia, Thailand, Sri Lanka, India, Pakistan, Egypt, Lebanon, Jordan, Israel, Turkey, and Europe, visiting his parents' missionary contacts and speaking in churches. Everywhere he went he was confronted with needs. If the world were to be reached with the gospel, he concluded, it would take men and women from all Christian churches and all generations working together.
The whole church reaching the whole world to meet the needs of the whole person with the whole Gospel.
This goal continues to be a driving passion of the organization Loren founded that year, Youth With A Mission.
Loren is the author of five books: Is That Really You, God? (translated into more than 140 languages), Making Jesus Lord, Daring to Live on the Edge, Why Not Women? and The Book that Transforms Nations.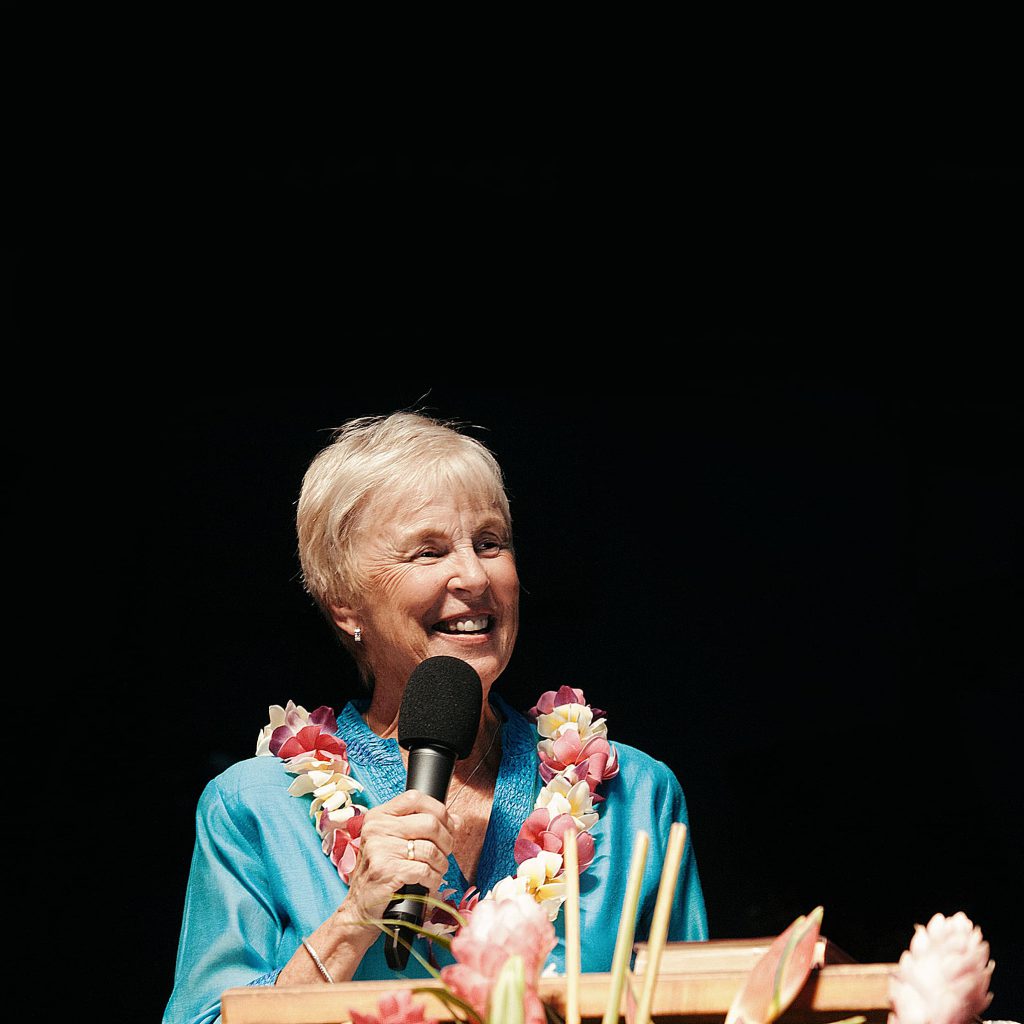 Darlene's Story
As Loren Cunningham went from church to church sharing his vision, young people responded eagerly. One of those was a young woman named Darlene Scratch, whose parents Ed and Enid were pastors of an Assemblies of God church in Redwood City, California.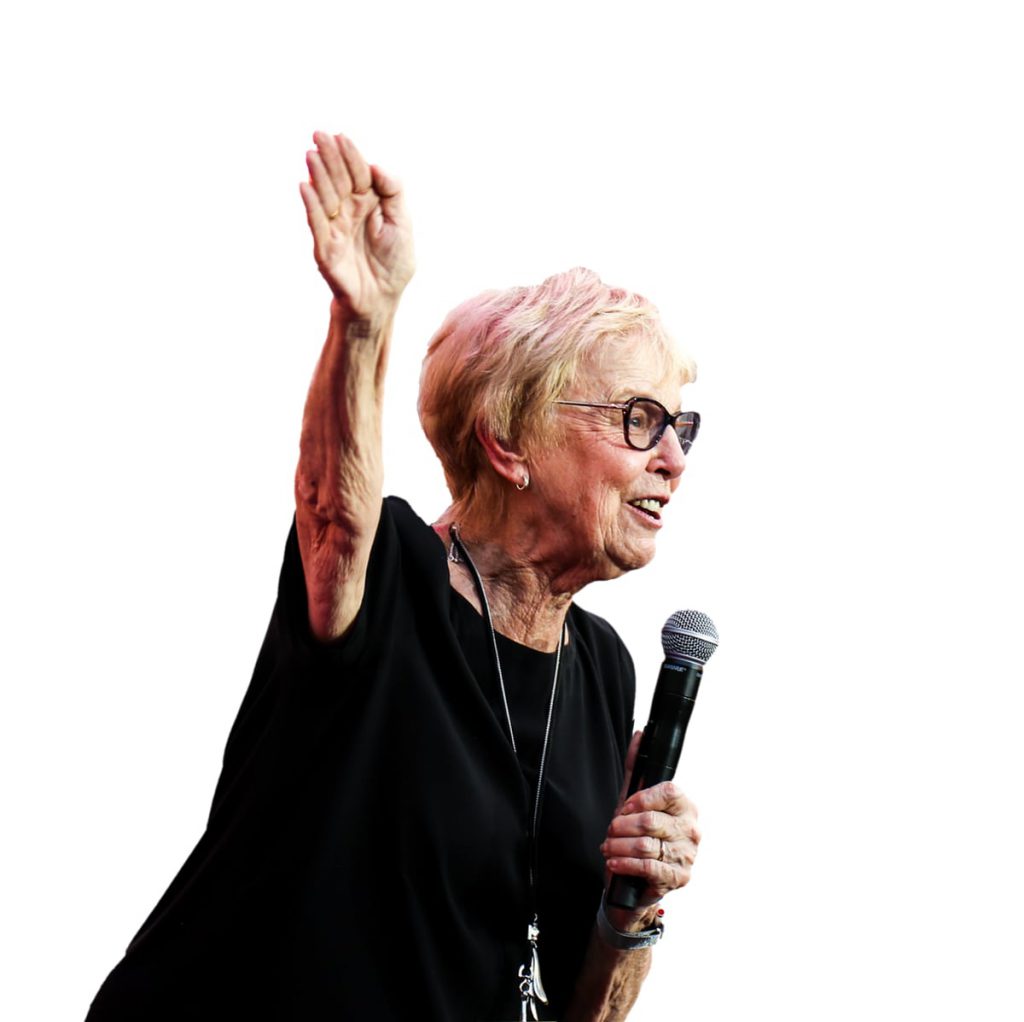 About Darlene
Darlene was born in Vancouver, Canada. From an early age, she was aware of a distinct calling from God on her life. The course of that call became clarified forever when she met Loren, a handsome, young man-with-a-vision. Their common vision led to a deeper relationship.
After marrying Loren in 1963, Darlene helped lead the fledgling Youth With A Mission. She is considered YWAM's co-founder.
Darlene is also the International Vice-Chancellor of YWAM's University of the Nations.
Discovering the Giftings of Youth
Over the years Darlene has consistently invested in YWAM in ways that have been foundational for the mission. She played a big role in the development of YWAM's Foundational Values. She has also led leadership training schools in many parts of the world and she travels regularly to teach about YWAM's core values and principles. She has also been one of YWAM's most enthusiastic champions of the Discipleship Training School.
One of her greatest heart motivations is to discover leadership giftings in young men and women and help them to reach their full potential in God.
Darlene is eagerly sought as a speaker worldwide because she is recognized as a woman of faith and wisdom who hears from God. She is uniquely qualified and experienced to give leadership to those within Youth With A Mission because she understands the lifestyle, pressures and joys of the mission from an inside perspective. Whatever the context, she constantly points the hearer to God's faithfulness in every situation, and to His great grace.
Darlene is the author of the book Values Matter.
Loren and Darlene's Family Today
Loren and Darlene currently live in Kailua-Kona Hawaii.
The Cunninghams have two adult children: Karen, who has a University of the Nations Bachelor of Science degree in Early Childhood Education, and David, who is a graduate of University of the Nations and University of Southern California.
Karen is a preschool teacher and David is a film director. David and his wife Judy have also given Loren and Darlene their most cherished title, promoting them to the role of "grandparents," by producing three wonderful grandchildren.
Videos about Loren & Darlene