As the war in Ukraine rages on, YWAM workers in Ukraine and surrounding countries continue to reach out to people in need, often risking their lives to do so. Please continue to pray for YWAM's work and for the situation in the country.
Yesterday, Yulia, one of YWAM's workers in Kyiv, reported that they:
Fed 400 people.
Rescued 29 people and two dogs.
Visited 10 families, distributing food boxes.
Delivered medical aid to a grandmother.
Distributed 50 bags of diapers and 20 boxes of food to mothers who live in their neighborhood.
A few days ago, Yulia spoke about why she has stayed in Kyiv and what life is like for the workers there.
YWAM teams in Germany, the Netherlands, Norway, and other countries have provided medicine, fuel, food, diapers and other supplies. Thanks to donations, YWAM Ukraine has been able to purchase vans to help them deliver this food and medicine and also evacuate people.

If you would like to donate to YWAM's work for Ukraine and Ukranian refugees, you can do so at ywamslavicministries.org.
Please continue to pray:
For safety for YWAM workers. For protection over the drivers who are going further to rescue people, even into cities that have been bombed. For the YWAM building in Kyiv that doesn't have a bomb shelter, but YWAM workers are staying there to use the kitchen to feed people in need.
For the many churches that have opened their doors to neighbors, and for the pastors of those churches.
For protection from Covid outbreaks among refugees. This has been a challenge in some locations.
For provision for those providing shelter to refugees. YWAM needs more volunteers who speak Russian or Ukrainian. This is needed in Germany, Poland, Slovakia, Hungary and Romania. If you can help, please contact

[email protected]

. If you can provide shelter to refugees, or if you know someone who needs housing, YWAM Slavic Ministries recommends this website as a resource: ukrainetakeshelter.com.
In the face of overwhelming need, YWAM's workers many times have seen the miraculous provision of God. One day a leader of YWAM's work in Ternopil, Ukraine got a call from a town near Kyiv. The town had just been bombed and a person was calling from a maternity ward. The person said they had no access to supplies. They desperately needed diapers and other provisions. Right after the call, the YWAM leader went to the entrance of the YWAM center and prayed, "Where, Lord, do we get these things?" As he prayed a truck pulled up to the building. It was from YWAM in Norway. They had just driven across Romania and in the truck were all the necessary supplies that the team had just prayed for.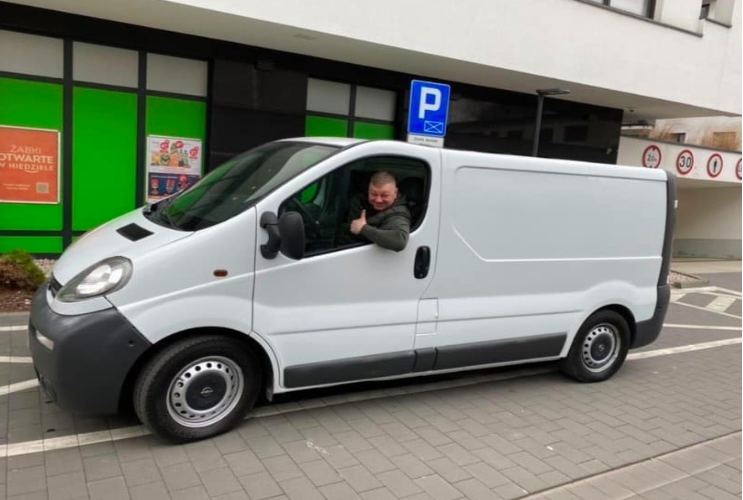 A YWAM worker in Ukraine said, "Even when we are tired we are trying to use every opportunity to help because of the generosity of so many people who are sending finances and humanitarian aid. Thank you for blessing the Ukraine nation in such a difficult time!"