Pakistan has been devastated. Over one third of the country has been inundated with unprecedented flooding. Entire villages have been swept away, towns knee high in water, crops and livestock destroyed, homes, roads, bridges destroyed, some beyond repair. Over thirty million are affected, millions of livelihoods destroyed. Camps have been set up for survivors, but food and clean drinking water are scarce.
Whatever any government or NGO can do, it will not be enough to save millions from what is yet to come. Waterborne diseases are already claiming their victims and that is just the beginning of sufferings on a scale that cannot soon be alleviated.
YWAM has ten teams in Pakistan and they have been offering help, even though some of their own homes have been flooded. They have distributed hundreds of food packages, as well as mosquito nets, tents, and medicine. In each place there are many more in need than they are able to help. They would like to organize free medical camps to inform people about waterborne diseases and other health challenges related to the flooding.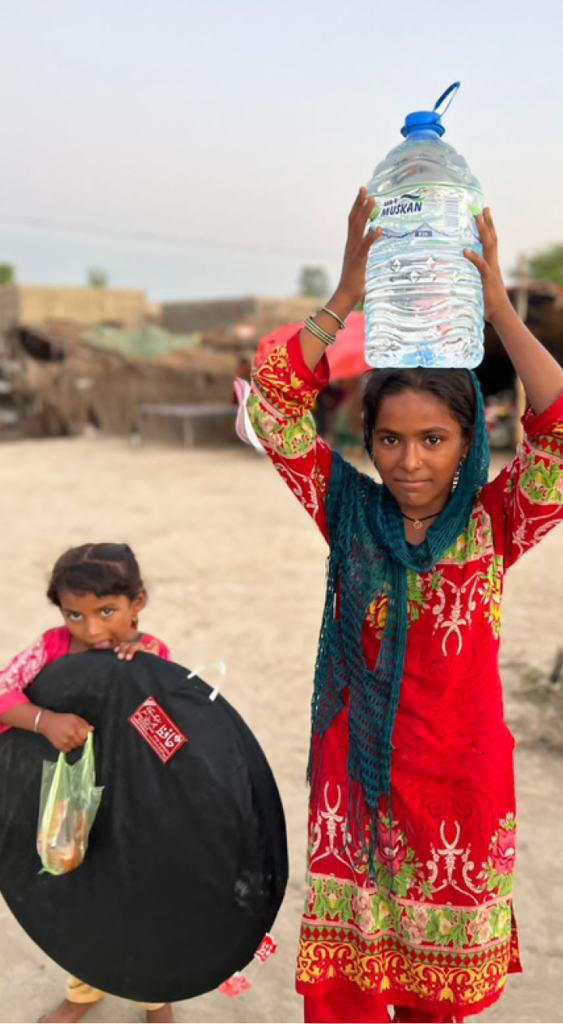 One of the greatest needs they have is for finances to purchase food and water.
Help us to help those suffering homelessness, destitution, despair. Please pray for Pakistan and please donate. Your gifts given here will go directly to our workers in Pakistan. Please write that your donation is for "Pakistan flood."